A Financial Plan Should Grow With You
Life never stands still. It evolves, changes direction, and sets up new possibilities. That means your approach to financial security cannot be static either; because as your life changes, so do your needs and goals.
I can help you identify your financial goals today, and create a personalized plan to help you prepare for the future – even if life takes an unexpected turn. Keeping pace with life's changes is important. Let me help you achieve a secure financial future for the people you care about most.
W. Blake Monroe
Financial Advisor
---
A New Approach to Retirement Planning - Exclusively from Northwestern Mutual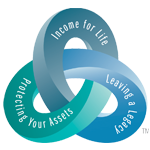 Imagine being confident that your income will last throughout your retirement years—despite changes in the economy or how long you live. Northwestern Mutual's retirement income planning process is designed to help provide you with a steady income stream for as long as you live. Learn more.
Northwestern Mutual is forging ahead with a new state-of-the-art process for retirement planning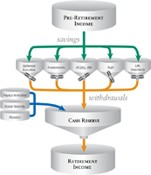 Northwestern Mutual's innovative and patent-pending retirement income planning process is designed to help you develop and implement a complete, customized retirement plan that will help to optimize your income and manage your risk throughout your life.
Click here to learn more.
---
The Northwestern Mutual Difference
Backed by the strength of Northwestern Mutual, my team and I provide you with a balanced approach to achieving your goal of financial security, assuring that your intentions have been understood and your needs are being addressed. And when it comes to implementing solutions, the full capabilities of Northwestern Mutual are leveraged to provide you with exclusive access to a comprehensive variety of products and services.